Research on advanced coastal ocean state estimation and prediction
Extreme oceanic phenomena such as abnormal high tides, the Kyucho (sporadic water intrusion) and meteotsunami can cause coastal inundation and damage coastal equipment. The variability of ocean currents such as the Kuroshio and Oyashio is known as a factor in such extreme phenomena. In this study, a new high-resolution ocean model and a new ocean data assimilation procedure will be developed to support more precise reproduction and prediction of ocean currents, as well as coastal sea level variations. The mechanisms for extreme phenomena will also be elucidated. The results of the study are expected to contribute to the advancement of information for coastal disaster prevention.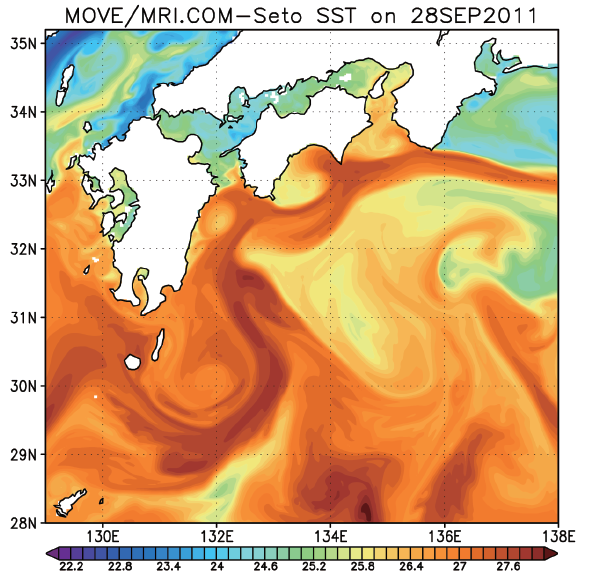 Sea surface temperatures in the vicinity of Japan's western coast as calculated using the new high-resolution ocean model, which reproduces variations of the Kuroshio (dark brown) and abnormal coastal high tides. The mechanisms for such variations are also being elucidated.